SmartCorp Plumbing Services
Maintenance Plumbing
Gold Coast
Maintaining the plumbing at your home or commercial premises is extremely important to protect the systems you've already spent a lot of money on. The team at SmartCorp Plumbing are very happy to help you achieve the ideal maintenance schedule for your commercial plumbing on the Gold Coast. Our maintenance services aren't just limited to leaky toilets and taps, we can do so much more across the property. We may discover that our preventative maintenance services can help multiple facets of your home and introduce you to modern system solutions that improve the quality of your life. The maintenance process is fairly simple for expert plumbers like us. The complexity arrives once we take the time to understand exactly what you want. That way we can design a custom plan that is best suited for your needs and do so while sticking to your budget in a highly cost-effective way. Sometimes, you may not even know where to begin and we can help you navigate the specific requirements of your plumbing system. 
Our high-quality inspection and detection skills can root out any problem areas that will need our attention going forward. You won't have to struggle with the plumbing at your house, office building or any other commercial premises ever again. It is important to note that we are fully licensed, and all our services are covered by insurance as well. 
Why is Plumbing Maintenance Important?
Plumbing maintenance is supposed to protect you against major faults and emergencies by putting systems in place to deal with them at the earliest detection phase. This includes keeping the pipes clean, checking for leaks or faults, servicing your hot water system and much more. Maintenance is important because it extends the life of your plumbing system and improves water quality.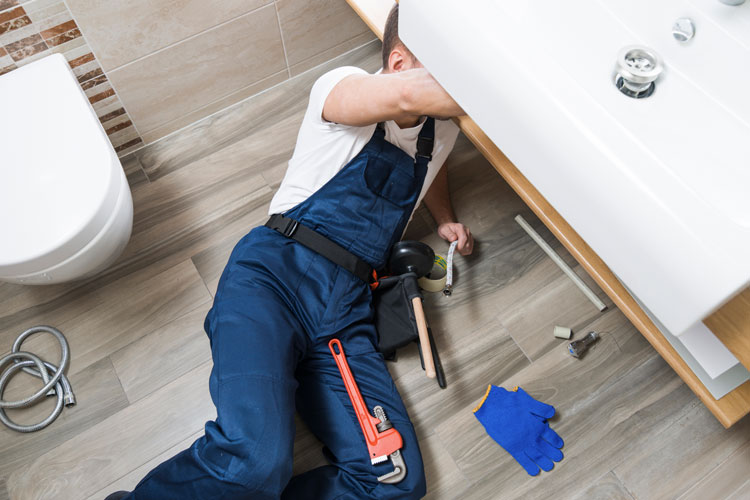 Gold Coast Maintenance Plumbing FAQs
What is the Most Common Plumbing Problem?
The most common plumbing problems across domestic and commercial settings are clogged drains, leaking faucets, and toilets as well as water heater issues. Plumbing maintenance is a brilliant way to limit how frequently these are known to typically happen. 
What are a few Examples of Routine Maintenance that Plumbers Perform?
Our highly qualified plumbing experts can help with maintenance work for residential, commercial, and body corporate needs. Our range of maintenance plumbing services includes the following:
Clearing clogged drains or toilets regularly
Using high-pressure jets to clean the pipes
Repairing and replacing pipes that are corroding
Servicing sewerage and stormwater installations 
Leak detection and drain inspection
SmartCorp Plumbing Aims to Protect your Plumbing, People, and Pockets
SmartCorp Plumbing is a business that offers some of the best services on the Gold Coast, but we are so committed to making them widely accessible to our community, that we do so at highly competitive rates. We want to restore faith in the local plumbing industry once again. Thanks to our 15 years of experience in the business, there is no job we cannot handle at this stage in our advanced level of expertise. Now that we know how to fix any residential, commercial and body corporate plumbing with ease, we want to make a greater impact and show our true passion for modern plumbing solutions.
Gold Coast Domestic Plumbing Services