SmartCorp Plumbing Services
CCTV and Pipe Detection
Gold Coast
SmartCorp Plumbing depends on the best plumbing techniques on the Gold Coast because we want our clients to enjoy this standard of service. That means that we aim to use non-invasive sewer and drain camera inspections before carrying out any work to ensure that we get the most accurate, instant, and detailed look at the condition of your underground drains. You'll discover that our methods of expert drain unclogging and detection are the best way to save yourself time and money. We know how to get to the root of your domestic and commercial drainage problems and this is especially useful for clients who experience blocked drains more than they should. Our CCTV drain inspections can locate the cause of issues largely hidden from view, the nature and extent of the problem may not be apparent. Thanks to how this equipment is designed we can limit the damage potential and focus on improving the structural integrity of your drains. Trust us to quickly locate a defect or obstruction in a drain without digging or damage to your property.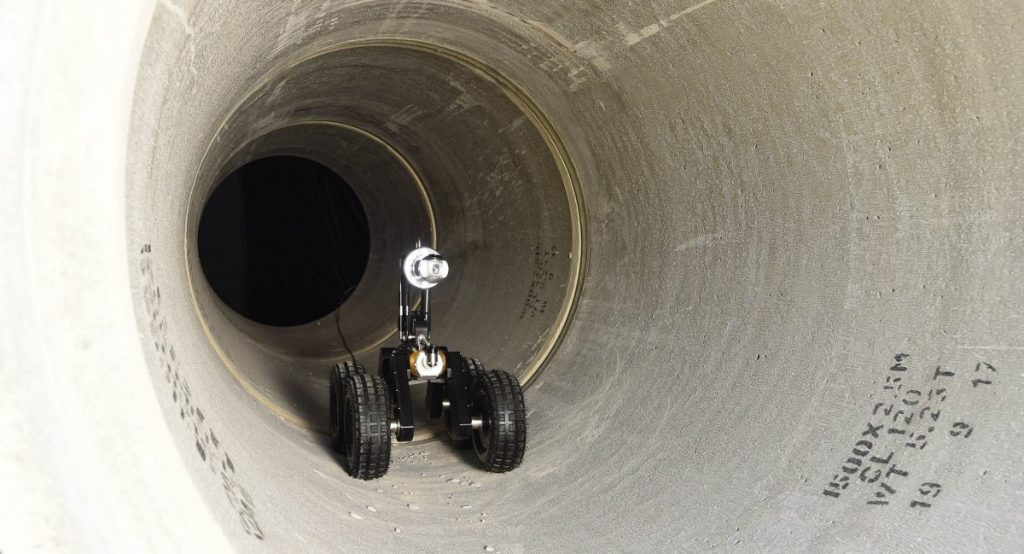 Gold Coast Water Leak Detection FAQs
How does a Plumber Conduct Pipe Detection?
There are several specialist tools on hand which offer different ways of effectively detecting water leaks underground. Unlike other plumbing issues, like leaky taps and toilets or hot water system faults, pipe faults are not always visible to the naked eye. When water that's under pressure escapes from a leaking pipe it creates water pressure, vibrations and even water flow fluctuations. Using various sensing technology, we can track these things to find the source of the leak. 
Pipe cameras allow us to take a peek at the condition of sewer and drain lines normally outside their range of sight. We can do so without cutting up the lawn or any infrastructure. CCTV drain cameras have a flexible head that is inserted into a drain. The camera will give the plumber a live feed of everything in the pipes while it is propelled into the drain. This is how we assess what the problem is and exactly what area to focus on.
Multi-Discipline Plumbing for all Gold Coast Properties
We like to think of ourselves as a team of plumbing veterans on the Gold Coast and that's because we've tackled several pipework battles in our time. Our plumbing experts have all been carefully chosen and constantly trained to offer work that we take exceptional pride in. The reason why we insist on empowering our team of plumbers is that it keeps them on par with any developments within the plumbing industry. This means that they can deliver this industry-leading knowledge to you and offer an unmatched customer experience. We want our customers to be satisfied but beyond that, we aim to give you solutions that change the game. Tell us what you need, and we'll ensure promptness, reliability & excellent service. SmartCorp has been paving the way forwards for the Gold Coast plumbing industry for 15 years and we plan to keep doing that.
SmartCorp Plumbing Gold Coast Services